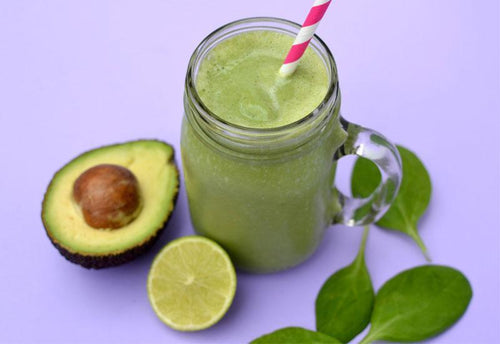 Clean Green Smoothie
Start your mornings with this delicious Clean Green Smoothie by Nutritional Therapist Eve Kalinik. Creamy avocado is a great addition to any smoothie as it's nutrient dense and provides a beautiful texture. This is combined with coconut oil for a good source of healthy fats and moringa for a nutritional boost. This smoothie also works well as a post workout option too! 
Serves 2 
INGREDIENTS:
1 tsp Aduna Moringa Powder
1/4 avocado
1 pear
1/2 cucumber
handful of spinach
juice of 1 lime
2 tbsp shelled hemp seeds
1 tbsp coconut oil
2 cups water
1 tbsp almond butter OR you can sub in 1 scoop Sunwarrior protein
powder (natural or vanilla flavour) for a post workout option
METHOD:
Place all ingredients into a high speed blender and blend until you have a creamy texture.

Enjoy!
Recipe by Eve Kalinik