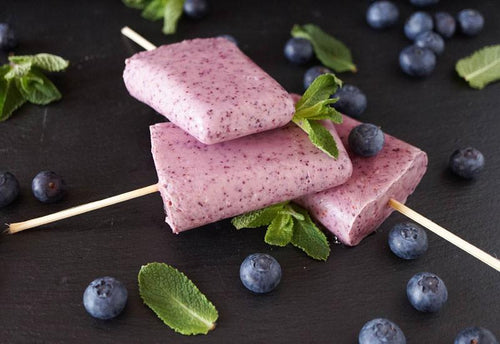 Blueberry-Baobab Frozen Yoghurt Lollies
Aduna Feel Good Triber Natalia has been getting super creative with our super-ingredients! These frozen blueberry yoghurt lollies are completely vegan are the perfect refreshing treat to enjoy this summer. 
Serving(s) 2-4 
Ingredients
1 tsp of Aduna Baobab Powder
1 cup dairy-free natural yoghurt (or any yogurt of your choice)
1 cup blueberries
1 tbsp maple syrup
1 tsp vanilla extract
Method
Blend all the ingredients together until smooth, pour into moulds, and place in the freezer to set.
Enjoy!
Recipe by Natalia Nekrasova