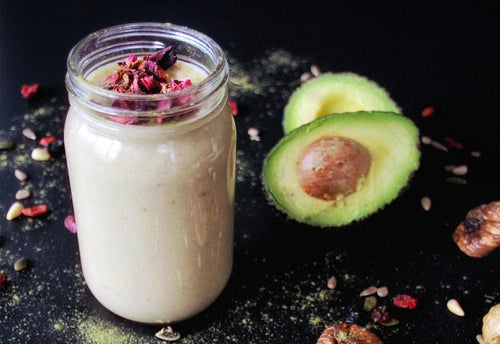 Moringa, Avocado & Coffee Smoothie
Turn your morning coffee into a nutrient-packed smoothie! Blended up with creamy avocado, dried figs and our mighty moringa, you've got yourself a sweet and delicious drink that will keep you powered all morning. Moringa contains vitamins and minerals that help with energy release so taking it daily is a powerful natural weapon against tiredness and fatigue. 
Serves 2
Ingredients:
1 tsp Aduna Moringa Powder
1 large ripe avocado
1 cup of coffee, cooled
1 cup of almond milk
6 dried figs
1 cup ice cubes
Vanilla extract to taste
Method: 
Put all ingredients in a blender and blend until smooth. Pour the mix into your favourite jar or glass. 
Enjoy!
Recipe by The Vegan Option