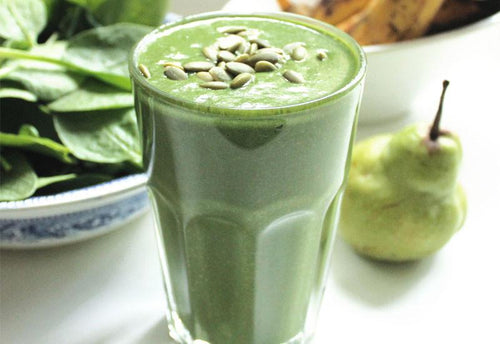 Spinach, Avocado & Moringa Protein Smoothie
Packed full of healthy fats, protein and essential vitamins and minerals, this creamy green smoothie by Feel Good Triber Suzie is the perfect way to start the day for an energising and nutritional boost. 

Serves 2
Ingredients: 
1 heaped tsp Aduna Moringa Powder
1 massive handful of spinach
1/2 pear
1/2 frozen banana
1/4 large ripe avocado
1 tbsp whole oats
1 heaped tsp almond butter
1 heaped tsp hemp powder
1 cup water
1/2 cup almond milk
Method: 
Place all the ingredients in a blender and whizz up until smooth.
Enjoy! 
Recipe by  Life in Full Colour