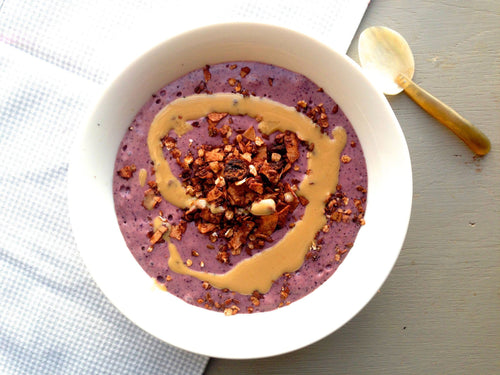 Baobab Smoothie Bowl with Granola & Nut Butter
Who says an incredibly healthy breakfast can't be quick in the morning? If you're a get-up-and-goer, this berry-licious smoothie bowl will fit your schedule perfectly. With the tasty combination of energy-boosting ingredients and indulgent granola and nut butter topping, every day will feel like Friday! 
Ingredients:
1 tbsp Aduna Baobab Powder
1 cup blueberries
1/2 cup raspberries
1 banana
1 tbsp almond butter
1/4 cup dairy free milk
Method:
Add all ingredients to a blender and blend until smooth. 

Pour into a bowl and top with your favourite granola and an extra drizzle of nut/seed butter.
Enjoy!
Recipe by Naturally Sassy