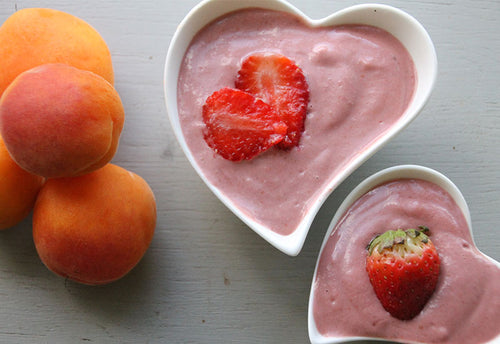 Baobab, Peach & Strawberry Mousse
This dessert is proof that whole foods can make something truly delicious and just as indulgent-tasting as any sugar and dairy-filled dessert. Cashews add thickness and richness to these sweet, fruity mousses. Try them with different fruits to fit the season! 

Serves 4
Ingredients:
1 tbsp Aduna Baobab Powder 
1 cup strawberries
2 peaches or nectarines
1 cup cashews
1/2 cup Medjool dates
1/4 cup non-dairy milk
Method:
Add all the ingredients to a high-powered blender and blend until smooth. 

Pour into small serving bowls and refrigerate for at least 2 hours before serving, to allow to thicken.
Enjoy!
Recipe by Naturally Sassy