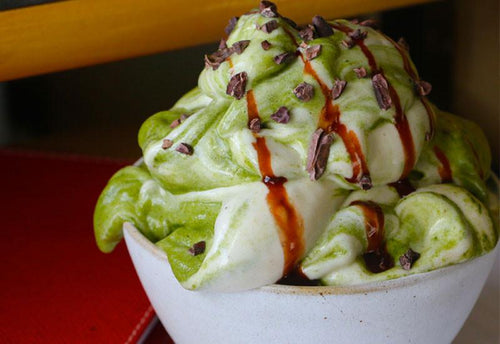 Moringa Banana Ice Cream
Are you looking for a new way to #dothemoringa? Try this delicious, moringa banana ice cream packed with goodness. With just 2 ingredients, it takes seconds to make. The perfect way to cool down on a sunny day! 
Serving(s) 2
Ingredients:
1 1/2 tbsp Aduna Moringa Powder
5 frozen bananas

Toppings: date syrup, cacao nibs, berries, etc. 
Method:
Add the moringa and bananas to a food processor and blend until creamy. 

Spoon into chilled bowls and sprinkle with your favourite toppings. 

Enjoy! 
Recipe by Happyandhealthy96