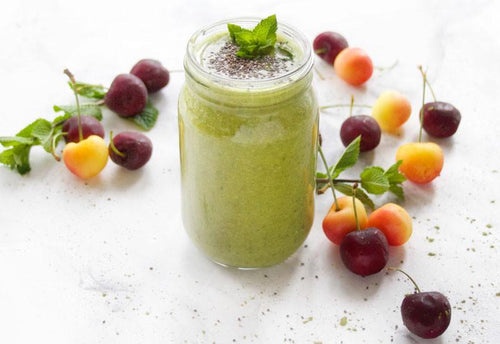 Green Post-Workout Smoothie
A beautiful green smoothie featuring the perfect combination of nutrients and flavour. High in protein, fibre, vitamins and healthy fats, it's guaranteed to keep your energy levels up and satisfy you until your next meal. A great one to whip up post-workout!  
Serves 1
Ingredients:
1 tbsp Aduna Baobab Powder
1 nectarine, peeled & de-stoned 
20g spinach leaves
35g vanilla plant protein powder
10g milled flaxseed
1/2 tsp matcha powder
10g chia seeds
Method: 
Place all the ingredients in a blender and blend until smooth and creamy. Pour into a glass and top with an extra sprinkle of chia seeds.
Enjoy!
Recipe by the.vegan.option