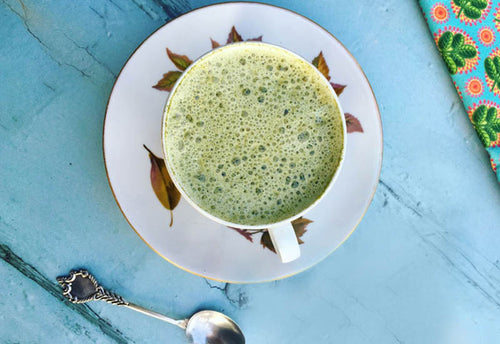 Moringa Latte
Swap your morning coffee for an energising moringa latte. As well as being packed with skin-loving vitamins, plant protein and fibre, moringa is rich in iron, helping keep your immune system strong and fighting off tiredness and fatigue. And it's so delicious, you will soon forget coffee ever existed! 
Serves 1
Ingredients:
1 tsp Aduna Moringa Powder
250ml of your favourite milk (we use almond milk)
50ml hot water 
1 tsp honey
sprinkle of cinnamon (optional) 
Method:
In your favourite mug, make a paste by slowly adding the moringa powder to the hot water and stirring until it has dissolved.
In a separate pan, gently heat the milk until hot before pouring into the mug over the moringa paste, adding the honey and cinnamon if using. Stir well and use a milk frother to froth to your desired consistency. 
Enjoy!
Recipe by Aduna