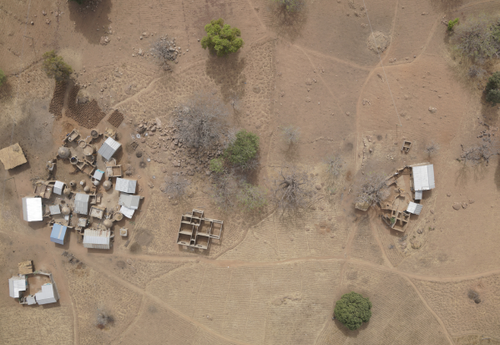 How Aduna is Using AI Technology to Save the Baobab Trees in Africa
At Aduna, we're committed to creating a positive impact in the world.
We are proud to partner with the UNCCD (United Nations Convention to Combat Desertification) and FAO (Food and Agriculture Organization of the United Nations) on an innovative project that has taken us to space and back.
In 2017, we joined forces with the UNCCD and ORGIIS on The Great Green Wall Initiative – to grow and nurture a wall of trees across the entire breadth of Africa. Its primary aim is to restore the continent's degraded landscapes by planting trees and providing alternative livelihoods to local communities.
Using AI technology, satellite imagery, and drones, we've been counting baobab trees in the region to help identify areas that require restoration and conservation. The baobab, also known as 'The Tree of Life,' is a vital part of the savannah ecosystem, providing nourishment and livelihoods for the earth, wildlife, and communities. However, these trees are at risk from climate change, urbanisation, and the lack of seedlings that grow to maturity.
Counting trees from space has several advantages over traditional methods, including speed, cost-effectiveness, and accuracy. The high-resolution satellite imagery identifies and counts individual trees, using trained AI algorithms to differentiate between trees and other types of vegetation. This data will help monitor the progress of reforestation efforts and verify the number of trees planted, providing evidence of the Great Green Wall Initiative's impact on the environment and local communities.
We're excited about the promising results this project has already yielded, and we're proud to be making a significant contribution to the fight against desertification and land degradation in Africa. By using satellite imagery and AI technology, we're ensuring that the baobab trees are preserved for generations to come. Watch this space!