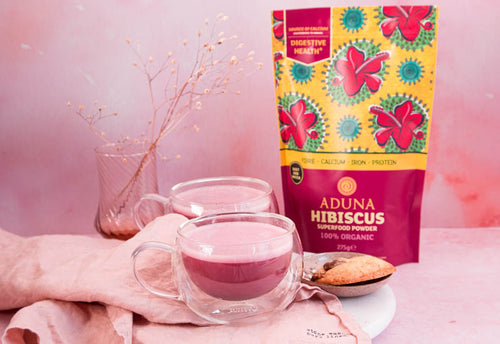 Pink Hibiscus Latte
Swap your morning coffee for this delicious Pink Hibiscus Latte - the perfect caffeine-free pick me up to power your day. Made with just 3 simple ingredients, all you need is just 3 minutes to whizz up this vegan cuppa.
Serves 2
Ingredients:
1 tsp Aduna Hibiscus Powder
500 ml plant based milk
sweetener of your choice
Method:
Add the plant based milk, hibiscus powder and the sweetener to a saucepan. Bring it to a boil and stir occasionally.
If using a frother, add all the ingredients as above and let the frother do its magic.
Enjoy!